Danube cruise Budapest with dinner and Piano Battle Show
From: € 52,0
Romantic Budapest Program with Live Piano Entertainment. Do you need more to fascinate your partner?
Description
Only logged in customers who have purchased this product may leave a review.
Budapest night cruise with dinner and piano battle show

Boarding Place
1051 Budapest, Petőfi tér, Dock 11.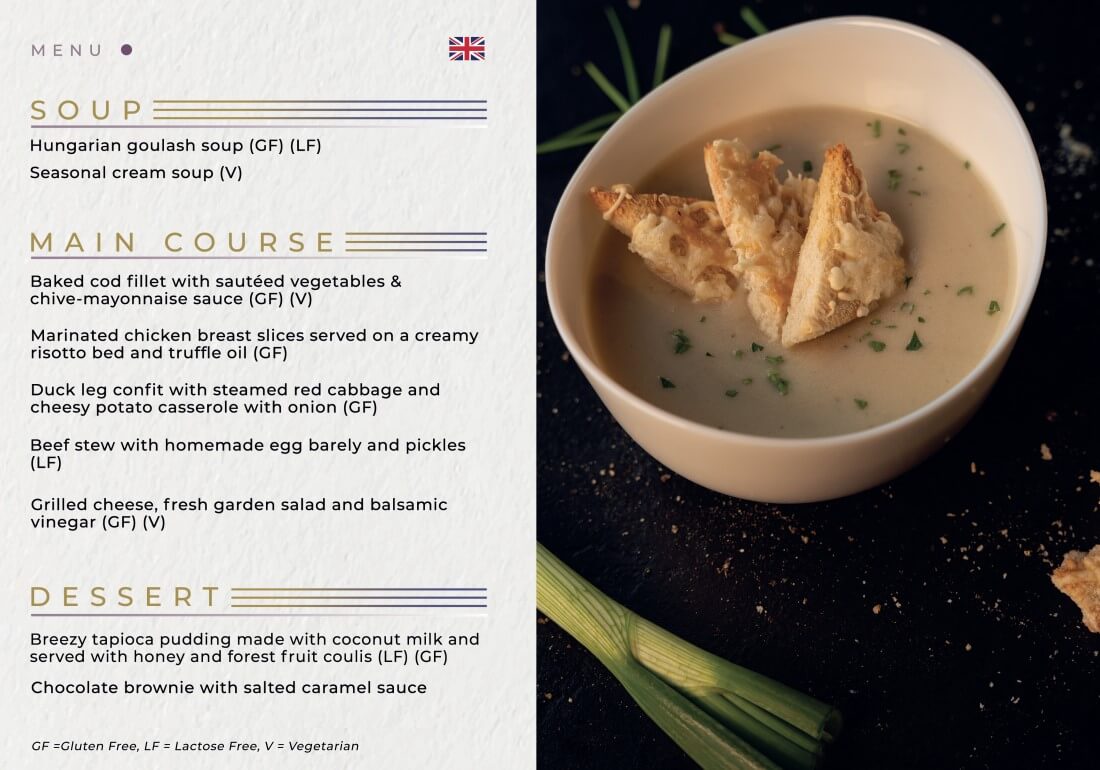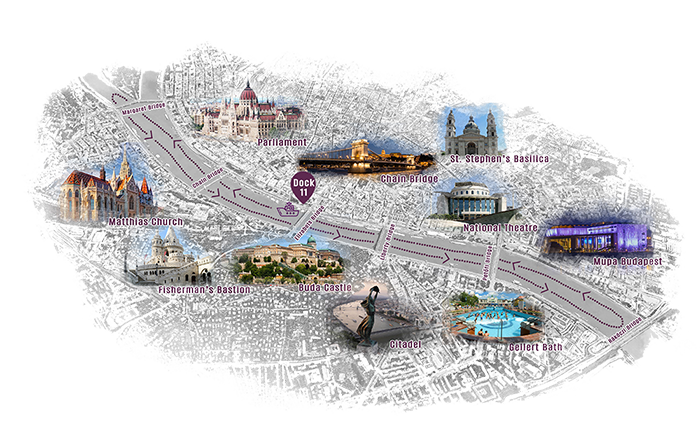 Indulge yourself in the world of our Budapest Night Cruise, while sailing on River Danube.
Indulge yourself in the world of our night dinner cruise! We serve you a delicious four-course menu during our piano evening, as our cruise ship smoothly moves on the waves of the Danube. The breath-taking panorama is made even more special by our piano and song performances.
The 3-hour long Budapest night cruise with dinner gives you the opportunity to marvel at the most beautiful monumental buildings of Budapest from the best perspective, while our friendly waiters serve you your menu of choice. You can choose your soup and main course as well as the other 2 courses freely from our menu (vegetarian options available).
The romantic atmosphere of the cruise is ensured by soft candlelight and moving melodies. The show on our Budapest dinner cruise is performed by two brilliant pianists and a charming vocalist.
The dinner is accompanied by well known, sometimes cheerful, sometimes melancholic melodies. Our exceptional music-infused dinner cruise is one of the most popular activities in Budapest during the whole year, thanks to the unique and invaluable experience it gives our dear guests.
What does the live piano battle show cover?
The live piano show is performed by our talented musicians, who play during the whole evening, even alternately and even together based on the romantic love songs and well-known melodies. Sometimes the singer joins them to increase the atmosphere of the music and speed up the tension of the two competitors. Sounds good, doesn't it? After playing a while, they always make the same mistakes, namely, they want to show to the audience their own talent, and they end up to have a nice rivalry between each other. The question is: Who's performance has more interesting melodies, who plays for the pretty lady's favor, who plays better, who is better at all?
The performance of our musicians is not just a boring piano night, but a real show to entertain you during the evening.
Program of the Budapest night cruise
After departure, the master of ceremony - who is actually the lovely host lady - will greet you and share all the important information, you have to know about the ship and about the program of the evening. She will be responsible for the good mood for the next 3 hours, this capricious lady, who can be asked for extra songs, if you miss one of your favorite ones. Don't forget, the evening is for you, if you would like to sing a song for the audience, do not hesitate to ask for the opportunity.
Menu description
Starter: even if you prefer a light salad as an appetizer, or you like to experience something new, we have options for you to be satisfied.
Soup: vegetarian version of vegetable creme soup and traditional goulash soup to get a little touch of the Hungarian cousin.
Main course: we offer 6 different main course to choose from. Some of them are vegetarian, some of them follow the Hungarian culture. We have dishes, that are proper for people with some kind of food intolerance as well.
Dessert: just like the starters, we have fruit salad for those, who prefer light dessert and some cake for the sweet tooth type.
In case you bought the drink package, the unlimited drink of your choice will arrive soon, in case you prefer to pick something from the drink menu, you will have time to check, what we can offer you.
What does the drink package include?
In case you choose our drink package - which you can buy here and upon arrival on board as well - you will get unlimited drinks during the whole cruise from the list mentioned below:
Unlimited glasses of selected Hungarian wines – an exclusive selection from the best Hungarian wines
Unlimited beer – prefer beer and you are a thirsty type? No problem, this drink package will solve your problem
Unlimited sparkling wine – you will be really happy to be able to continue with the tasty champagne-like drink
Unlimited soft drinks – including fruit juices, fizzy drinks, and mineral water as well, in case you prefer non-alcoholic beverages
Unlimited hot drinks – drink hot tea at bad weather or just enjoy your after dinner coffee while watching the show
In case you prefer not to have this drink package, you can choose from the drink menu as much as you want, even a cocktail can be made for you and you have to pay only for what you have consumed during the night.
We offer more than a simple Budapest sightseeing cruise, a dinner or a piano evening. Taking the most exclusive elements from all of these, we created our music-infused dinner cruise to offer quality entertainment and truly breath-taking experience.
Our Budapest Dinner Cruise with the piano evening is a great choice for couples and families alike. Thanks to its special atmosphere, it may serve as a great gift too.
Treat yourself and your loved ones with this unforgettable experience.
Our Piano Battle Show is a truly unique performance, full of humor and emotions. The sometimes joyful, sometimes painfully moving melodies are translated by our lovely hostess.